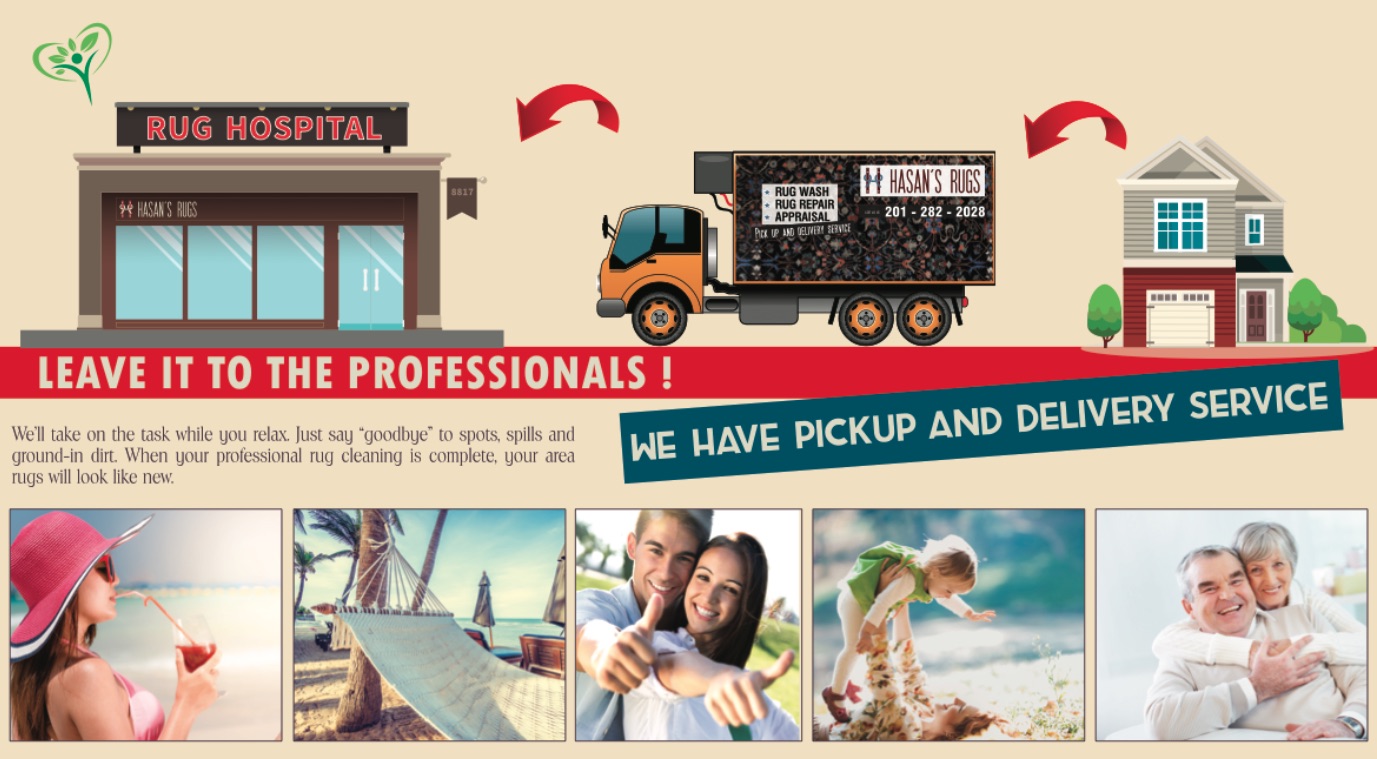 Professional Repair
We have an experienced weaver on staff to offer in-house constructive oriental rug repair services. Through our decades of experience and well-established relationships in the field we can also partner with a world-wide host of specialists for larger or more intricate repairs.

Appraisal
Our Rug Appraisals focus on the value of antique rugs, semi-antique rugs and traditional. Hasan Rug Specialists, Inc. can provide an accurate appraisal of your rug's value.


Rug Appraisals
"Hasan Rug Specialists came to our home and compiled a written appraisal of our two oriental rugs. They explained to us in detail the history of each rug and why each rug was valued as it was. They were very thorough, informational and professional."
We are local, reputable rug appraisers who travel to you ourselves, servicing the New York and New Jersey Tristate area.We appraise rugs with a wide variety of conditions such as fire damage, smoke damage and water damage. We also service appraisals for loss due to theft or if you would just like the know the value of your piece. We also provide a photograph to accompany our appraisals. Each rug has its own value and identity, just like artwork.
Our appraisals are based on many factors, such as the origin of the rug, the size, description, quality, condition etc.
Rug Cleaning
Hasan Rug knows you want your rug to be practical and pretty. So, while your rug can be walked all over, it also needs to be maintained with good care and cleaning. After some time, the normal wear and tear your rug is subjected to causes dust to become fixed in the fibers, fringe to look dingy and unkempt, and colors to dull and lose their luster. To keep your rug looking new and fresh, we recommend cleaning your rugs once every 3 years. If your rug is placed in a highly used area, such as a foyer or entryway, you may choose to clean it as often as every six months or more, depending on the amount of dirt and staining. An improper cleaning, however, can do more harm than good, which is why it's important to have your rug cleaned by an expert. At Hasan Rug, our professional rug cleaning department uses years of experience and knowledge to select the right treatment and care required to clean your rug, based on its fiber content (wool, silk, cotton, synthetic material, etc.) and type of dirt/staining. Our Expert Rug Cleaning Process
Before beginning any cleaning, our team inspects the rug for any tears or damage which could be exacerbated by the cleaning process. Any necessary repairs are done to restore the integrity of the rug.
The piece is dusted, using a state-of-the-art dusting machine to loosen and remove any particles from the interior and surface of the rug.
The rug is submerged in fresh water mixed with a specifically formulated solution to ensure the dyes are unharmed. We take added care when handling fine collector pieces or antiques.Hand-brush methods are used to preserve the delicate structure and pile of the rug.
After a final rinse, the rug is hung in a specialized drying room, which features a controlled climate and combination of fans to allow for quick, clean drying.
After the main body of the rug is clean, our experts meticulously clean the fringe, restoring it to its original color and luster.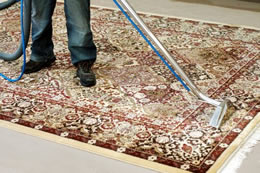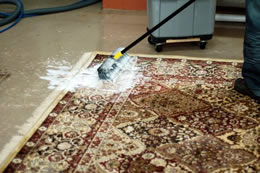 SEE WHAT OUR CUSTOMERS SAY ABOUT US